Individual and Group Surf Lessons
LEARN, IMPROVE, AND HAVE FUN!
With years of experience teaching in the waters and beaches of the Basque coast, Paulo Díaz & the team of Good People Surf instructors are equipped to meet the needs of nearly all types of surfers.
From beginners to advanced, to those surfing longboard or shortboard.
Individual and Group Surf Lessons
The school can accommodate individual lessons or groups up to 80 persons. Equipment rental is available to make sure you have the right board and wetsuit for any conditions. Stop in or contact us to arrange your next session!Individual and Group Surf Lessons
Individual and Group Surf Lessons
One-on-one or small group lessons are organized by contacting us in advance. Lessons are led by one of our on-staff instructors in English, Spanish or Basque.
Whether you're looking to catch your first wave or improve your skills, we can organize the right session for your needs.
Individual and Group Surf Lessons
Lessons go for a min. of 1.5 hrs. and prices include surfboard, wetsuit, and great times!
You will have an insurance coverage for accidents included during the surf lessons, ask us for the details.
Individual and Group Surf Lessons
If all you need is the right board, a wetsuit, and a point to the best wave for the day, we have plenty to choose from. With the Shop just a short walk to the beach, you can suit up and paddle out in no time at all.
Individual and Group Surf Lessons
SOFTBOARDS: Boards with a soft deck and flexible fins, for those who are just starting to surf. These boards are stable and secure in the water.
SHORTBOARDS: We have Epoxy boards in different shapes for the intermediate and more advanced surfers.
Ask us which suits you best according to your level and ocean conditions at the time, we will get you the right stick!Individual and Group Surf Lessons
Leashes, Board Bags, Sunscreen, wax, and all other necessary items are available to round out your day at the beach. You'll also find custom pieces such as beach bags and hand planes from local designers and shapers.
Need a fix? Stop by and we can help. Whether it's a simple ding or a large job, our partner shapers can repair just about any damage.
You'll find the complete lineup of our GOOD PEOPLE apparel in store, including t-shirts, hoodies, hats, and many extras to choose from. Our limited-edition apparel is only available in our shop.
If you are staying on the Gran Camping Zarautz and you are looking to rent surf and beach material or would like to sign up for surf lessons, you can find us at down the entrance of the campsite throughout the summer.
We have the following items for rent for half days and full days or during your entire stay. Surfboards, wetsuits, bodyboards, skateboards, bikes and more.
For your convenience we have a drop off option at our surf shop, for when you're done using the material and want to enjoy the town or do other activities.
Prices from private lessons to groups with a maximum of 6 persons per class.
Surfboard and wetsuit are included and always the right material for the conditions at the time of your lesson.
Looking for more lessons, special wishes or for group price inquiry just contact us.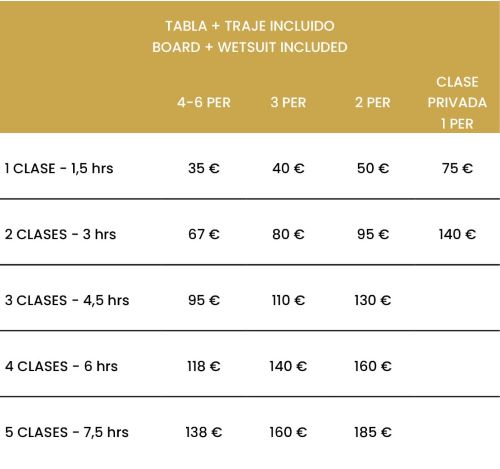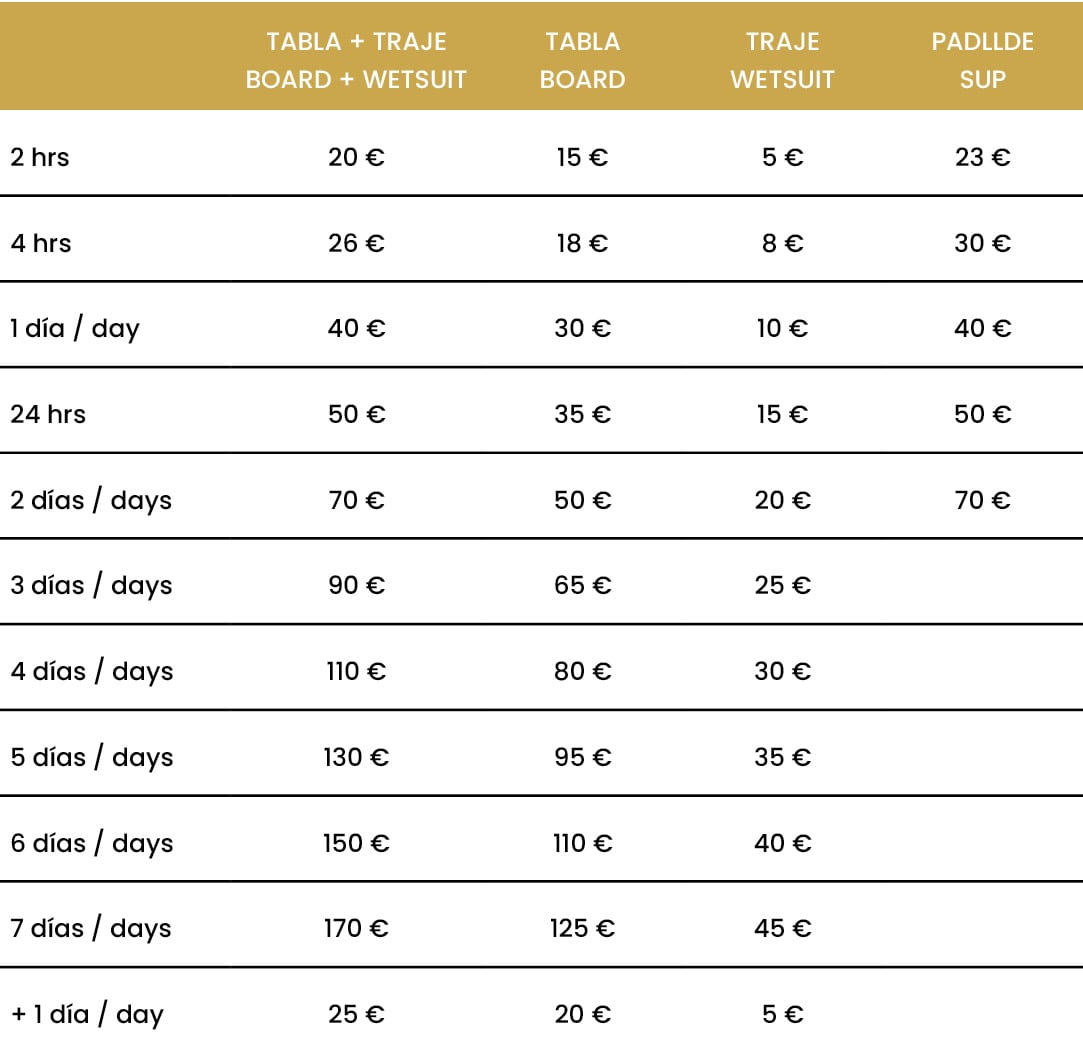 Our Surf School facilitates larger groups and organizations looking to have a surf experience in and around Zarautz. Let us organize the lessons, equipment, accommodations (camping or guesthouse), and food.
GOOD PEOPLE SURF
NAFARROA KALEA 64
20800 ZARAUTZ
Info@goodpeoplesurf.com
Tel.: +34 943 536 627
WhatsApp: +34 650 068 364
Wave forecast for Zarautz. Check here how the surf will be for the next 7 days.
You can also see live action via the Zarautz webcam link